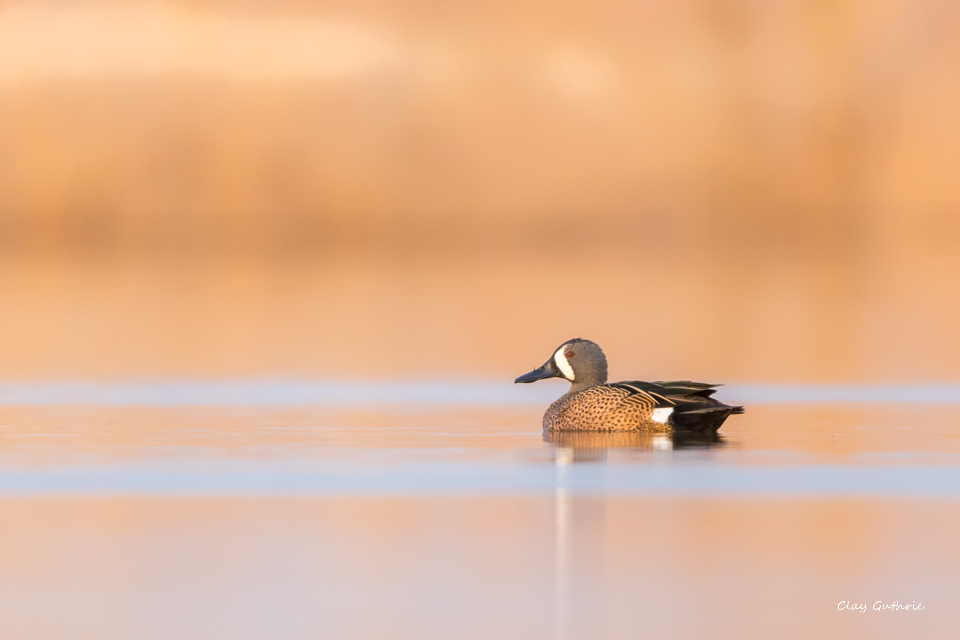 Blue-winged Teal at Ten Mile Pond
Published on March 29, 2018
Daylight savings time recently loaned me some extra daylight hours at the end of the work-day which means that i am no longer chained to shooting just on Saturday mornings. Unfortunately by the time this happens the waterfowl count has began to drop as the migratory birds begin to move on back north.
The featured photo above was one that i wasn't sure was going to happen at all. I ended the workday in East Prairie which put me in town early enough to get home, change clothes and get to Ten Mile and setup with plenty of time before sunset. The weather was in-and-out cloudiness and even in the minutes leading up to the shot the clouds were working over the near-setting sun causing an inconsistent sunny to cloudy transition every few minutes. To make things worse it had been a slow evening which had me doubting if i had setup in the right spot. But nearly two hours into the waiting game this lone drake landed in the exact spot where i needed him to be for a clean background and some brilliant late-evening light. I was thrilled with the shot and it will soon be hanging in my office!
The two photos below were taken 3 or 4 days before the featured photo and were on a day where the weather was less than stellar. To get detail into the bird's dark head i had to over-expose the shot by nearly 2 stops. You have to be careful when doing this because going too far will blow out the highlights resulting in a solid white background and no details in the lighter feathers on the bird. I would also like to add that this would be a lot harder of a task if i were shooting in JPG instead of RAW.
I have some projects cut out for the rest of spring and summer, but for now my focus will be in seeing off what's left of the spring migration whenever i get the time to go out. Thanks for reading!