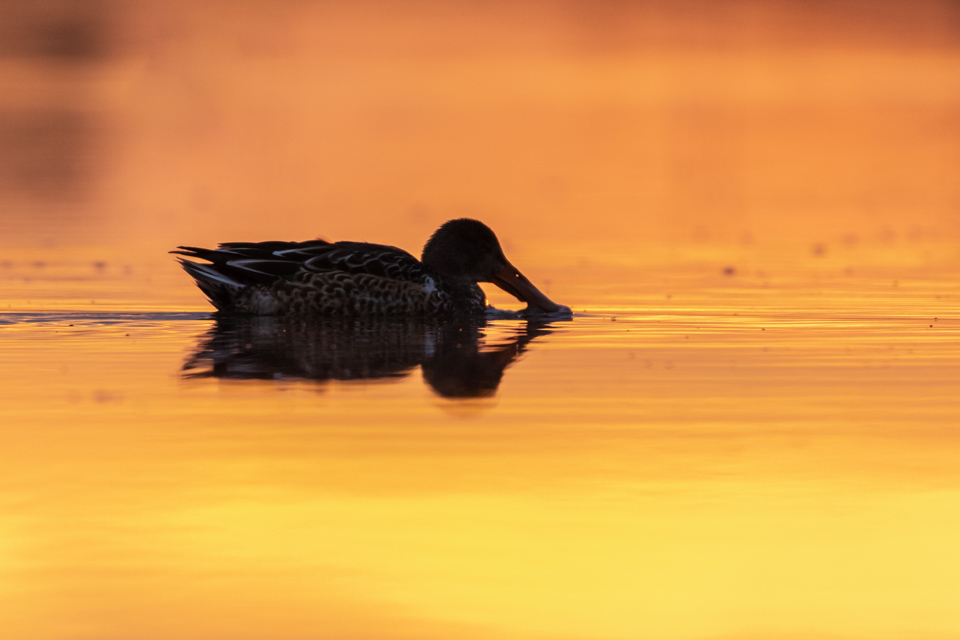 Fall waterfowl migration at Ten Mile Pond
Published on November 12, 2018
For the last several months i have been eagerly awaiting the fall migration. And while i enjoy all that the migration brings, admittedly i was mostly excited about the Ducks.
I went out Saturday morning to a spot where i had seen some dabblers several times lately, and even though i heard them all around me, they never materialized in the spot where i setup. The morning was cold, the wildchill dropping into the low teens. Cold enough that during my stay the water around my tripod had frozen a light layer of ice and my makeshift blind crunched when it moved. It was a fairly unpleasant experience, but one that was exaggerated by me never taking a photo.
Sunday morning i decided to try a different spot where i had seen what appeared to be either some Bufflehead or possibly Mergansers amongst a group of Shovelers and Mallards the day before. I arrived about 40 minutes before sunrise, buried myself in some tall grass along the eastern edge of the pool and waited. Not long after sunrise several dozen Shoveler hens worked their way my direction, at times getting within maybe 50 feet of me, close enough that i could hear the noises of their bills plowing the through the cold water in the morning silence. I was able to get several photos over maybe an hour before deciding to hang it up. My decision to leave was made easier when a a group of three young waterfowl hunters showed up to check the spot out. The Ducks flushed making my exit easier, but i am proud to say that it took a few minutes for the guys to notice i was there. They appologized, but i assured them that i was about to get up anyway and that it was public land so i could not be upset with others wanting to enjoy it as i do. We had a fairly long discussion before parting ways.