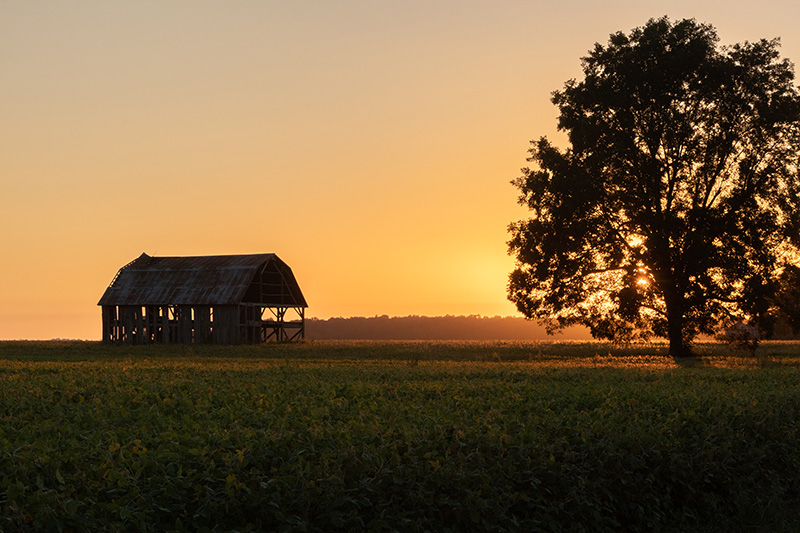 Behind the Photo: 2021 Calendar
Published on November 3, 2020
I mistakenly left off image descriptions in this years calendar which has led to many questions from those of you who have bought copies. So here's a back story for each month in the calendar.
January – Belted Kingfisher
I've made several attempts to photograph Belted Kingfishers over the last several years and never came away with a photo i really liked. They are typically very skittish and very intolerant of human presence. On this morning i was setup on the ground covered in a ghillie blanket along a dense tree line photographing waterfowl when i started seeing this female Kingfisher bouncing from tree to tree. She finally paused on a nearby branch just long enough for a shot.
February – Xray Trees
This photo was taken near Pinhook in Mississippi county. I was leaving a waterfowl spot one morning and just happened to see this treeline while driving so i stopped and took the shot with my telephoto lens.
March – Rough Green snake
While walking the boardwalk at Big Oak with my family i found this Rough Green Snake slithering over some fallen tree branches. It's hard to see in the photo, but these guys are only about as big around as your finger and are very docile. I was able to get low on the boardwalk and follow the snake for several minutes until it made its way onto a branch that was less cluttered and more photogenic. The family wasn't as excited as i was and left me behind on the boardwalk.
April – Barred Owl
Big Oak Tree State Park is home to many owls and often if you make a slow drive down the main entrance road you will find one sitting near the edge of the trees in the morning and evening. On this day i was able to spot one and use my truck as a blind. By being quiet and not making eye contact or fast motions i was able to gain the Owl's trust enough to watch as it began to hunt in a drainage ditch along the road. It kept a close eye on me but never became alarmed despite being maybe 40 feet from me.
May – Red Barn
Sometimes when i think a good sunset is imminent i make a drive looking for opportunities to photograph. If i don't have something specific in mind, i choose a road i rarely drive on hoping for something new. In this case i found a new angle on this barn that i had passed on many occasions. The water level in the ditch along with the tall grass filled in what would have been a rough foreground. Not even a month later the barn burned down.
June – Mammatus clouds over Sunflowers
Mr. Randy Sutton had recently invited me to photograph the sunflowers that he had grown near his house but i hadn't made it out yet. On this day thunderstorms had just passed and the back edge of the decaying storms began to give way to an awesome sunset. I feel like i missed the best looking cloud structure waiting for the colors to kickoff, and the wind kept the sunflowers moving which added another challenge, but i still think it worked out pretty well.
July – Fireworks Stand
The week before i took this photo i approached Mrs. Marcia Myers about maybe photographing her fireworks stand during the Main Street Party. The stand is virtually a portable landmark and I was pretty sure i could get the Chamber's fireworks show in the background of the stand. On the night of the event i made my way down to the stand and setup, just hoping to catch a break in the groups of customers to get my shot. She was so busy i had to take the fireworks shot while a customer was standing there and then get the stand in a separate shot afterwards without moving my tripod. Mr.s Marcia and the customers were very cooperative and the shot turned out great.
August – August A Busch
Displaying photos around the state means i have to make a trips to install/uninstall for each event. Sometimes we turn these visits into family trips, but occasionally i use them as an opportunity to photograph somewhere new. On this day i met up with my friend Tyler (https://tylerschlitt.com/) to shoot at August A. Busch Conservation Area. Unfortunately sunset was a bust with a blank sky except along the horizon. I was able to somewhat overcome this by using this tree to fill the negative space that would have been blue sky, leaving just the touch of color along the horizon.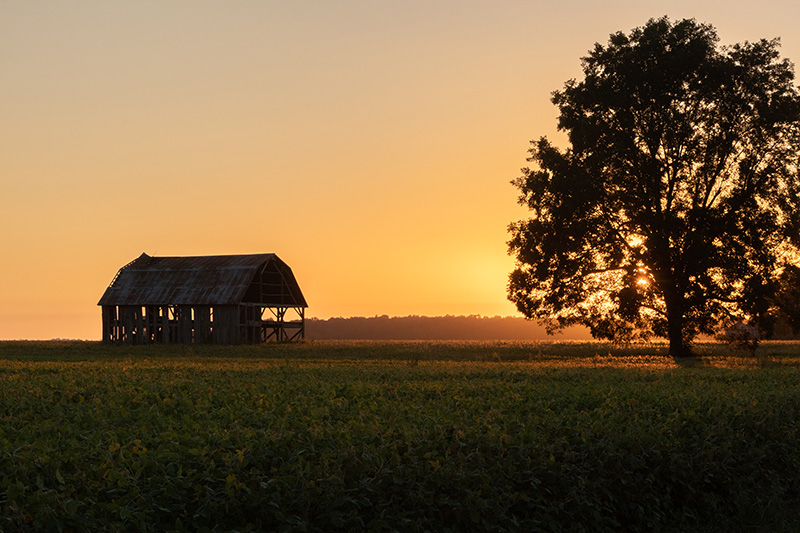 September – Barker Barn
The "Barker Barn" was built in 1946 at Barker Farms in Dorena. I have photographed this barn a few times but never had found a decent sunset angle for it. The composition isn't great, and the clear skies at sunset aren't what you want to see, but the way the light made the tree and field glow more than made up for it in my mind. Unfortunately this barn was destroyed earlier this year in a storm.
October – Orb Weaver
I took this photo of an Orb Weaver spinning its web at Ten Mile Pond one fall evening. Many people don't like spiders, but i think Orb Weavers are some of God's most magnificent creatures. I was able to back-light the spider which made its legs and web glow in front of the fall colors.
November – Mallard drake
Waterfowl is easily my favorite wildlife subject to photograph. They are also easily the hardest to get close to as they are always very skittish and wary to movement etc. On this morning this drake and a hen swam right into what i had deemed to be my "sweet spot" which was a small patch of water in front of me where the rising sun was reflecting a beautiful orange glow onto the water from the Cypress trees behind. It took what felt like hours, but i was finally able to isolate him from his lady just long enough for a shot. As you can tell by the stink eye in this shot, he was on to me.
December – Northern Cardinal
One morning last winter i had gone out for waterfowl but the light never developed. Sometimes overcast mornings are good, but too overcast and you end up with this metallic-ish color cast on the water which can be unpleasant. I finally gave up and began the walk out, but luckily found several cardinals perching on branches near where they had been eating what i believe was holly berries. I liked the curvature of the branch that sort of matched the birds posture, and the overcast gray background complimented the bird's beautiful red color nicely.
Thank you!
If you somehow managed to hang around this long i hope you enjoyed the read. I also want to thank everyone who has bought a calendar, it is always appreciated.