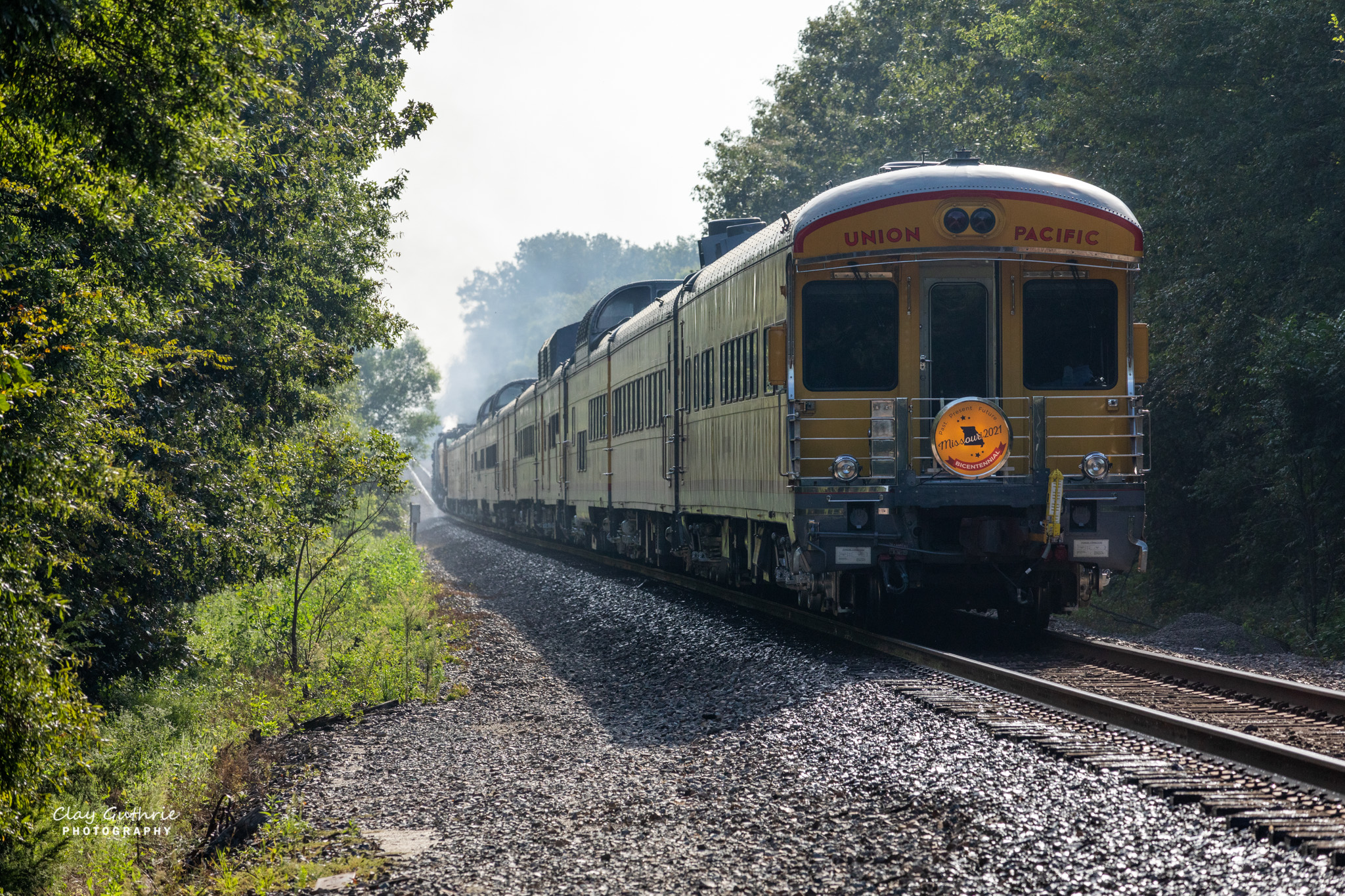 Chasing Steam
Published on September 4, 2021
Several months back Union Pacific announced that Big Boy #4014, the largest locomotive ever built, would be going on a journey that would take it through 9 states over several weeks and that it would pass through our area via the Hoxie and Chester subdivisions on its way north to Saint Louis. As the date drew closer, a better timetable came into picture. The train would spend Friday night tucked away in the yard at Poplar Bluff and then would depart Saturday morning at 8am. It would then be on display for about 30 minutes in Scott City at around 11am while crews performed maintenance. From there it would proceed north into Illinois and again stop in Chester before finishing it's journey to Saint Louis before continuing back west towards home.
I know you may be wondering what's so cool about this? Earlier I said it was the largest locomotive ever made. Here's some perspective on that statement. The locomotive is 132 feet long. If you lined 3 school buses up end to end, it would still be longer by 10-12 feet. It's so long that it's chassis articulates to handle curves. It was designed by the American Locomotive Company to help with carrying freight over the rough terrain mainly between Utah and Wyoming. Union Pacific bought 25 of these behemoths and began taking delivery in 1941. Of those 25, only 6 exist at all and five of those six live in museums. #4014 is the only operational unit still in existence thanks to an extensive restoration performed by Union Pacific beginning in 2019.
I began scouting multiple locations via Google Maps and in person. I knew my best shot for a decent image was going to be early before the light would become harsh so I planned an attempt not long after it left Poplar Bluff. I knew towns were going to be packed and even rural grade crossings would be busy. Not to mention finding a scene not cluttered with people, cars or other distractions would be tough. I finally set my target on a conservation area that I knew would be empty since it required a bit of a walk to get to the tracks. To keep position we used a radio to monitor conversations between the crew and dispatch and UP's Steam Tracker website to monitor the location of the train.
The first shot of the morning came around 8:45 as 4014 worked its way east through the Dudley Missouri area.
The rear coach sported a Missouri bicentennial placard on the back.
Engineer Ed Dickens looks in charge as Union Pacific 4014 moves north near Idalia Missouri.
Union Pacific 4014 approaches the IL Route 3 underpass shortly after crossing the Thebes bridge into Illinois. There was at least 25 people at this spot but the uneven light left a lot to be desired in this photo.
Our final chase attempt of the day was near Aldridge Illinois. I had pegged this as a potential cool spot for a photo, but apparently so did everyone else. The gravel levee road had cars lined up all along it and there was 50+ people just guessing. The original idea was a telephoto shot of the train as it exited the bridge. But for that shot I would have had to gotten in others way, and since they were there before me I wouldn't have been happy with myself for that. Instead i backed up a bit and caught this crowd shot as the train approached the crossing. This is where we ended our chase. The light was brutal and i needed to be home by 3 for grocery shopping lol.