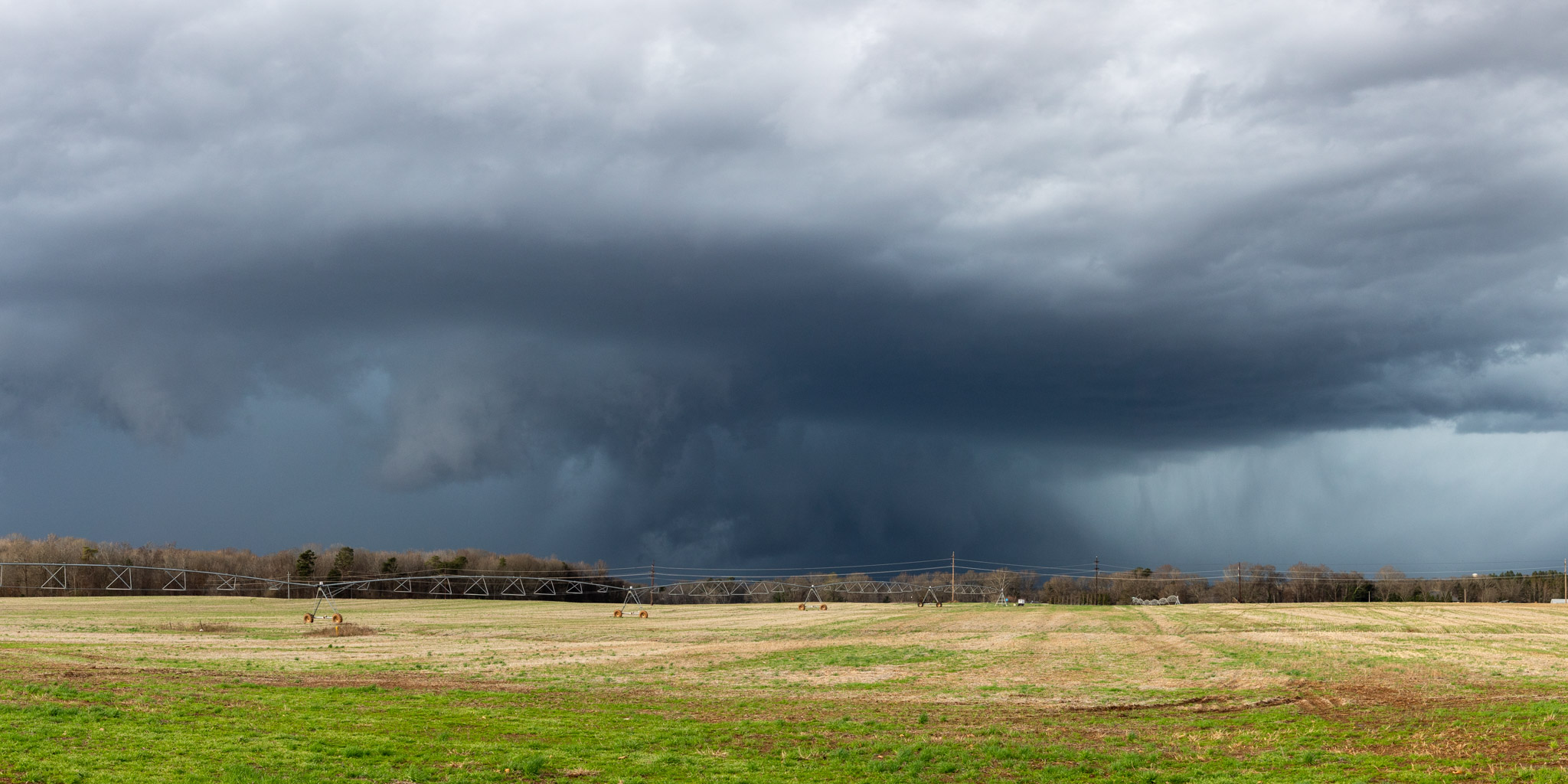 New Year, New Chase
Published on January 4, 2022
For the last week forecasts had pointed towards what could be a tornado outbreak in Mississippi, Tennessee and Alabama on New Year's Day. That was really all the inspiration we needed to set a plan in motion.
Fast forward to Saturday morning, a quick look at the newest SPC convective outlooks, a scan of the latest model runs, and we were southbound by 7am. Our plan was to traverse US 72 in northern Mississippi into northwest Alabama and wait for supercells to fire in Central and norther Mississippi and move our way. This isn't ideal territory as some areas are forested and hilly, but not hear as bad as some of the areas farther south. We knew we would have to plan our attempts carefully.
We spotted our first rotation of the day not long after 2pm and began working to get south of it between Luka Mississippi and Cherokee Alabama. The storm lapsed a bit but then strengthened again as it approached Florence Alabama, a trend that would continue as the day went along. We ended up with nothing on this storm and i missed what would have been an awesome rainbow photo in the process. We decided to hold ground near Tuscumbia Alabama and ended up spending most of the day in that general area. Another cell began rotating to our southwest, so we went to work on Google Maps trying to find a good spot to get south and watch it. We found what I'm convinced was the only flat land in Alabama and carefully positioned ourselves for its arrival. Soon the storm came into view, and we could feel a warm wind at our backs as the inflow made its way into the storm. This was a first for both of us.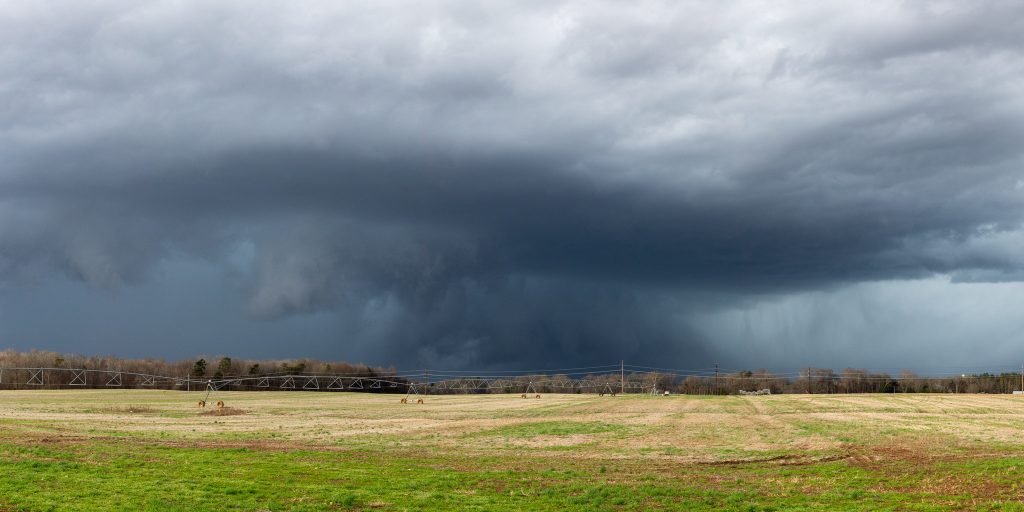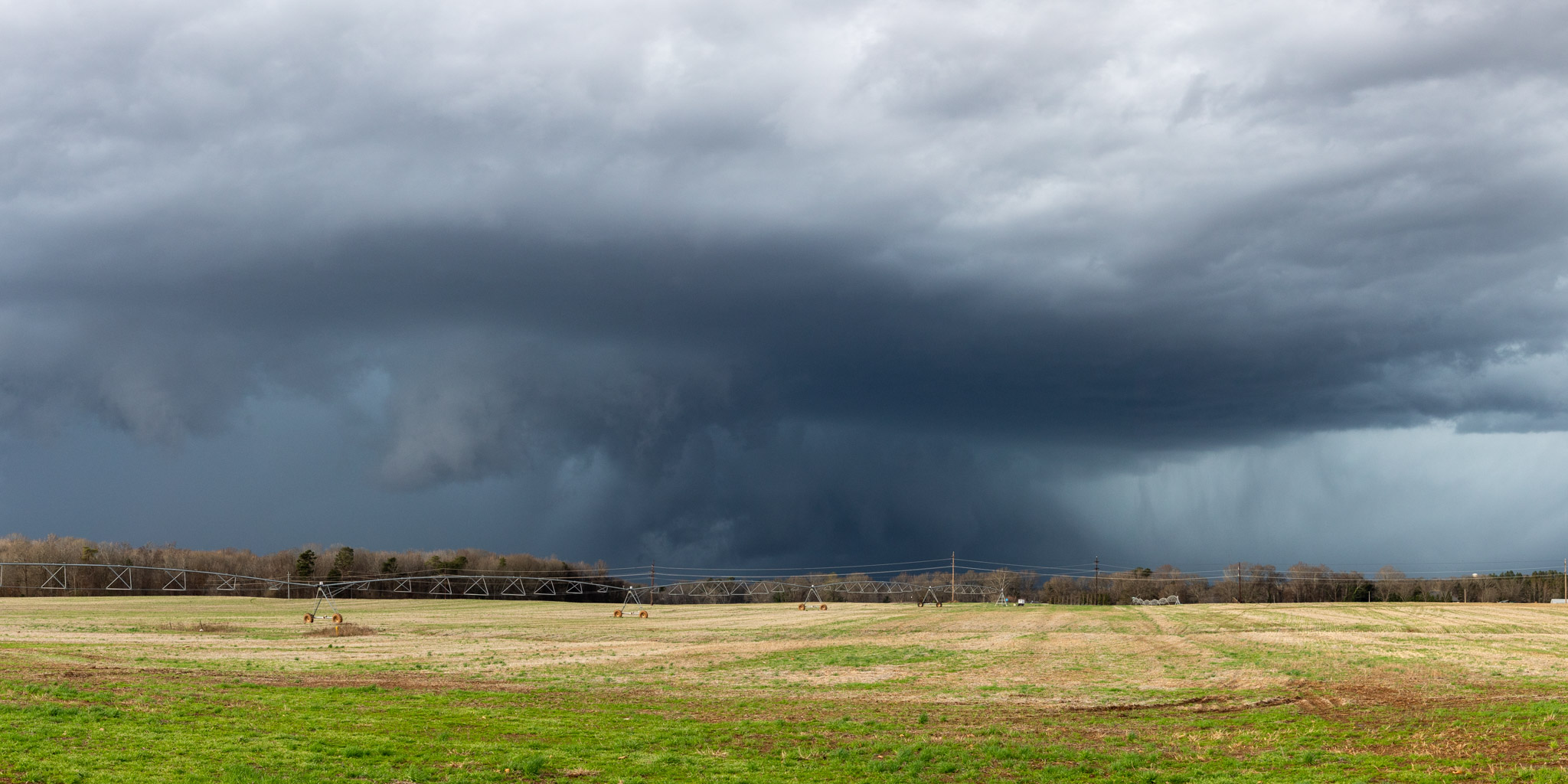 In the image above you can see a lowering and funnel to the left side of the frame. It was pretty amazing to witness in person after seeing so many videos over the years. The image below was a more wide-angle image taken near the same time that shows more of the supercell structure. The landscape photographer in me wishes I had some sun at my back to light it better. The rest of me realizes that wasn't for the best.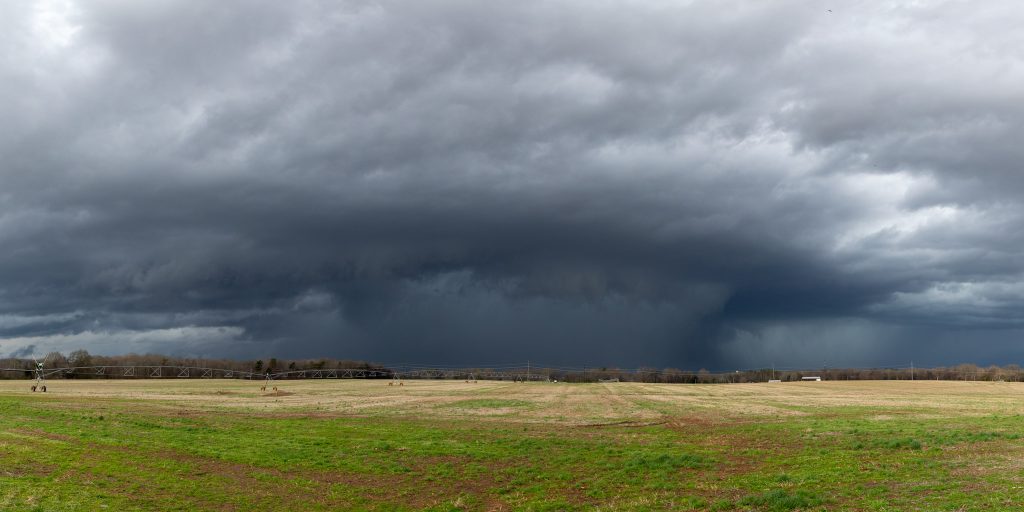 We ended up following that cell northeast towards Florence Alabama but finally gave up on it due to not having any open vantage points. We turned around and headed back to highway 72 to get in position for what would be our last attempt of the day. As that storm approached i was able to get the following video clip of its rotating wall cloud.
Thanks for reading. If you enjoyed, give it a share!